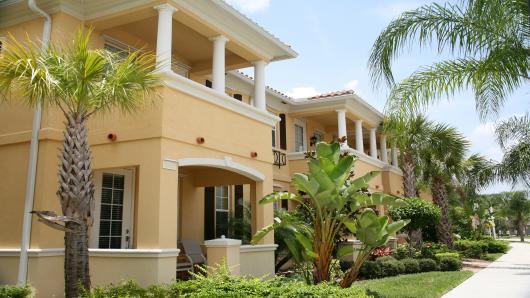 The kids are long gone, you're sick of mowing the lawn, and you're tired of paying to heat and cool a nearly empty house. Why not downsize?
"Less square footage doesn't necessarily equate to less living". Sarah said while entertaining a small group of friends in here stunning city view location within walking distance of her workplace and health club in downtown neighbourhood.
Sarah's new space fits her tastes and lifestyle, having lived with her husband Jim and two children for over 22 years, she realized that she was a slave to her house. "My two kids had moved out, and the idea of using only two rooms (the bedroom and kitchen) out of six, didn't make any sense. So with some anxiety, we decided to downsize. I joked with my husband that we would have to give up a lot if we moved into a condominium. What we gave up was flights of stairs, shovelling snow, putting out the garbage, raking leaves, cleaning out the eaves troughs, maintaining the furnace, and landscaping to name a few!" Sarah Said.
"Downsizing is about committing to change as much as it is about deciding where to put the furniture. Instead of dwelling on the negative and what you're leaving behind, think about what the positives are; a smaller space often takes less maintenance, leaving more time for hobbies" she adds.
While moving to her new place, Sarah had to give up many of her possessions, yet by focusing on what she was creating instead of what she was giving up, she was not only able to simplify her lifestyle but found new ways to use some of her most prized possessions.
Condos life has many advantages, because the space is smaller, you may be able to spend more on the quality of live and details. For example, you may be able to afford Italian marble for your kitchen counters because there's less counter space.
As a busy downtown Realtor, Sarah says most of her downsizing clients have decent equity in their existing homes and are moving into the city because they want a lifestyle change. Although they are willing to give up square footage, they still want amenities such as fitness facilities, kitchens with granite counters as well as stainless appliances and spacious master suites.
Condos offer more opportunities to socialize; you will meet neighbours in the halls, the lobby and the laundry room. You will also have the opportunity to meet (and argue!) with them at your association's monthly board meetings. Condo living is a good choice for low-key, sociable types who enjoy getting to know other residents. When buying a condo, keep in mind that happy neighbours are a sign of a responsive, well managed building.
Most condos are equipped with security doors and intercom systems. Many also offer alarms, security cameras, and 24 hour doormen and lots of neighbours. Security conscious buyers and extensive travelers can rest assured that their homes will be watched and maintained while they are away.
A private, waterfront lot with magnificent views is way out of reach for most buyers; Condos ownership makes this attainable for most buyers. With access to luxury, high-end locations such as city center, waterfront, or art-district, is one of biggest perks that condos offer over single family homes.
"Now that I'm a happy condo owner I've discovered that my downsized lifestyle offers many upsides. My husband and I are having the time of our lives. We have adopted an active lifestyle, with long walks on nature trails and short hops to local attractions by public transport. We now take in live theatre, music, and ballet. We try out new restaurants and get "recharged" by the breathtaking beauty of the waterfront" Sarah Said.
On average, condos are much more affordable than houses, making them an excellent fit for individuals who want to lower or limit their housing costs. Clearly condos are the economical choice for retirees hoping to downsize, or first time homebuyers trying to enter high-end markets.
In her new one-bedroom loft in the lakeshore neighbourhood, Sarah enjoys a stunning city view . By focusing on what she was creating in her new space instead of what she was giving up, she was not only able to simplify her lifestyle but found new ways to use some of her most prized possessions.