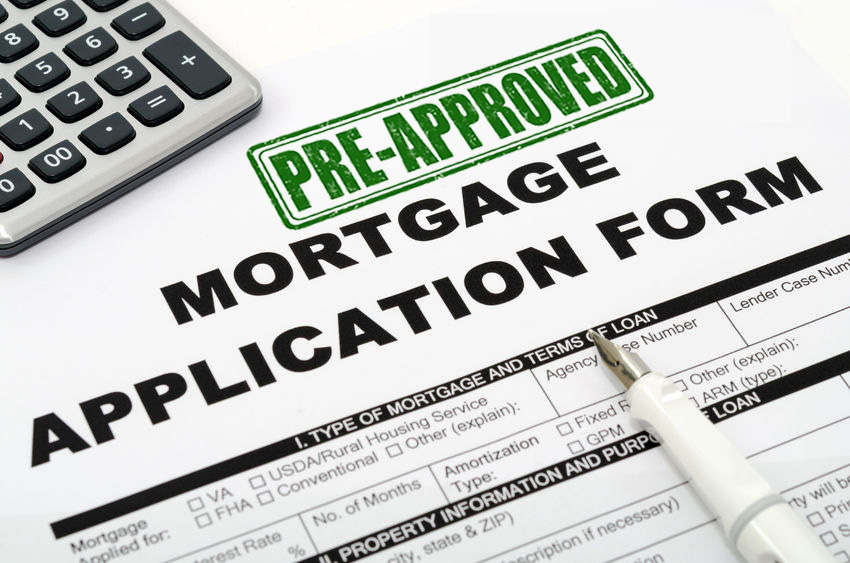 Securing a mortgage pre-approval is one of the first steps to take before beginning your house hunting process. A pre-approved mortgage is a tentative promise from a lender that it will loan you a certain amount of money for the purchase of the real estate, for a certain term and at a certain interest rate. The lender will base its decision upon your income, credit score, and assets.
A pre-approval is not a binding commitment, but rather an indication that the lender is willing to extend a mortgage to an applicant once a suitable property has been found and secured via a real estate contract. It is usually valid for 90 to 120 days. The final decision is generally subject to certain conditions being met before the mortgage is finalized such as the appraisal of the real estate is high enough to protect the lender in the case of default, the property title is clear and the property meets inspection standards, plus a number of other factors.
Even though you have been pre-approved by a lender, it is best practice to include a condition of financing in the purchase agreement to give you time to gather your documents and the lender time to review and give final approval to your application. Once you have a signed purchase agreement, the lender will require written income verification and proof of down payment, as well as proof the title is clear, the property meets inspection standards, and the appraisal of the property is high enough to protect the lender in case of default.
Advantages of a Pre-Approved Mortgage
1. Knowing what you can afford
Knowing how much you are able to spend before purchasing a home is always a good idea. With a pre-approved mortgage, you know exactly where you stand before shopping for a home.
Many real estate agents will want you to have a pre-approval in place before they take you house hunting. This is to ensure that they are showing you properties within your affordable price range. As a general rule, your housing costs, including your mortgage payment, taxes, and heating expenses should not exceed more than 32% of your gross household monthly income.
2. Pre-approval makes buying more convenient
If several buyers are interested in the same property, being pre-approved can give you the advantage. Sellers are more likely to accept an offer from a buyer who has been pre-approved over a buyer who has no guarantee that they can attain the financing for the amount they offered.